FitBit Versa Activity Band Tracker GPS Heart Rate Monitor Smartwatch
FitBit Versa Activity Band Tracker GPS Heart Rate Monitor Smartwatch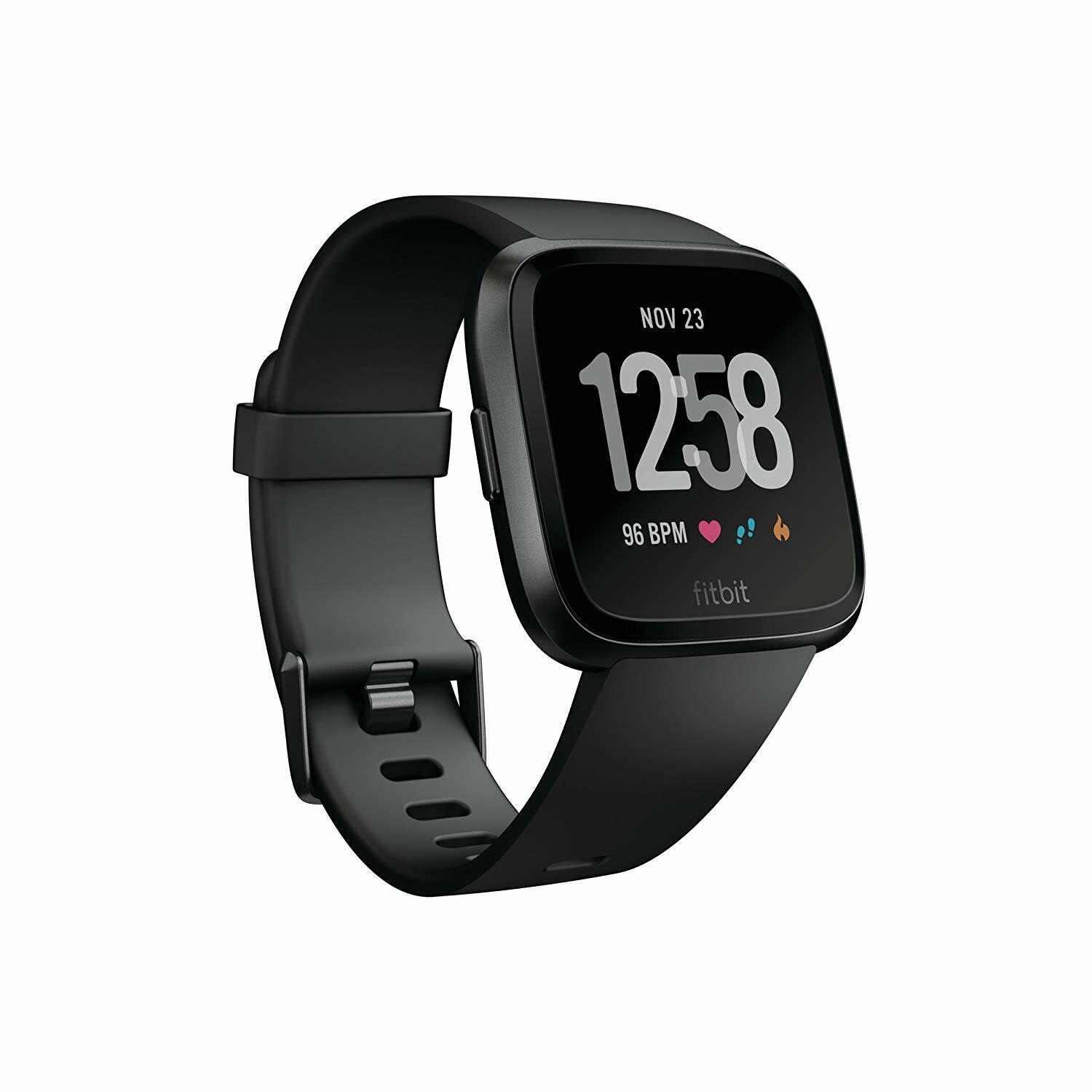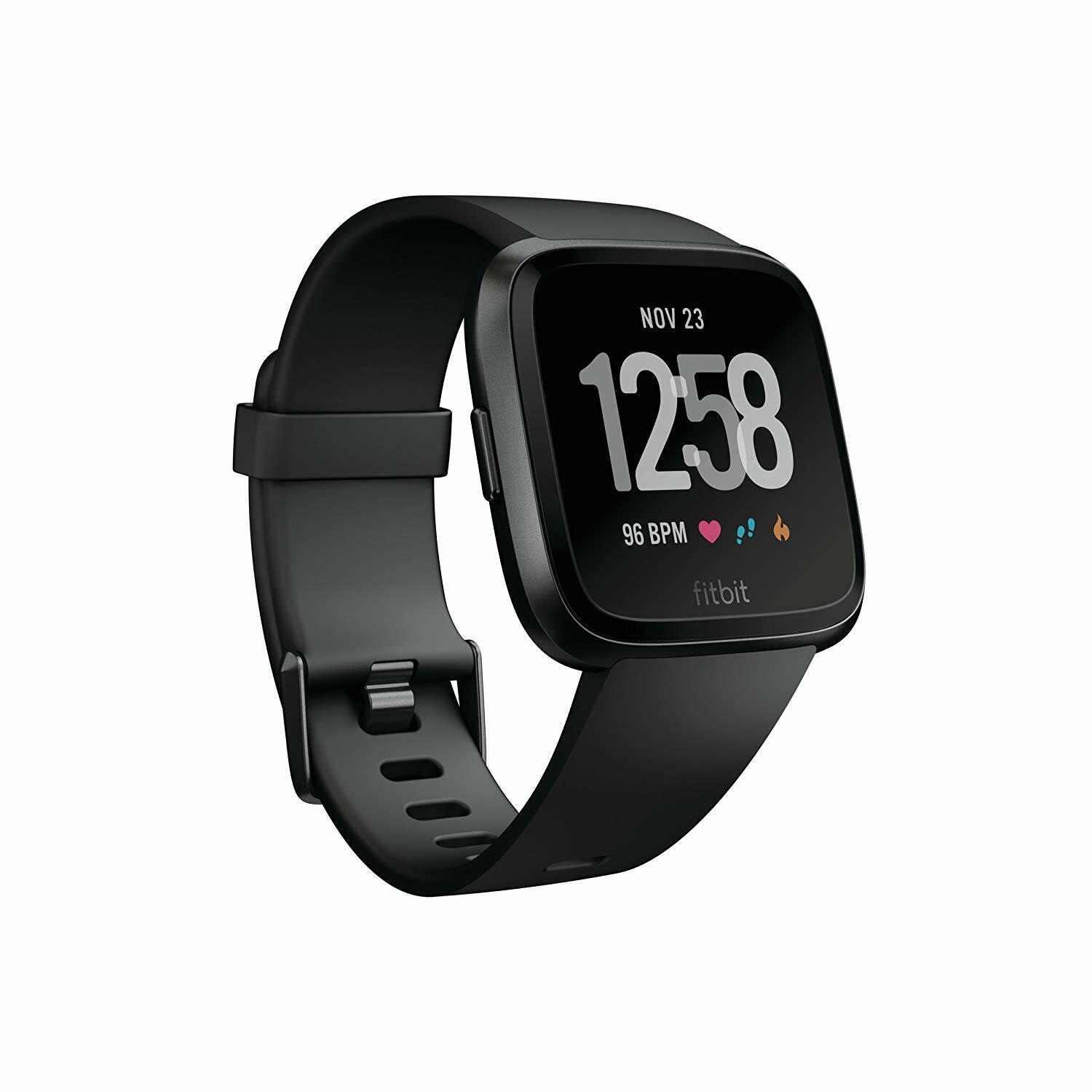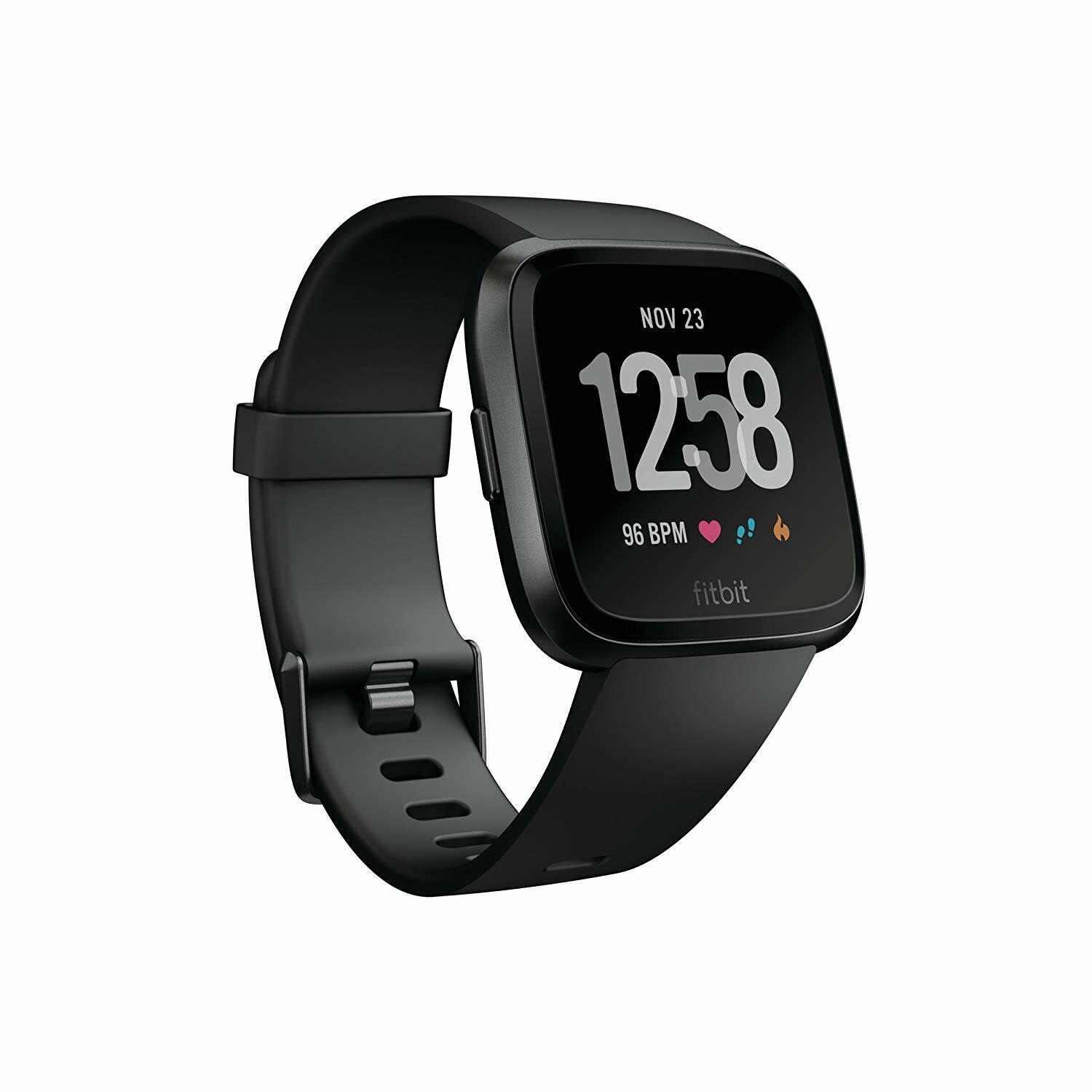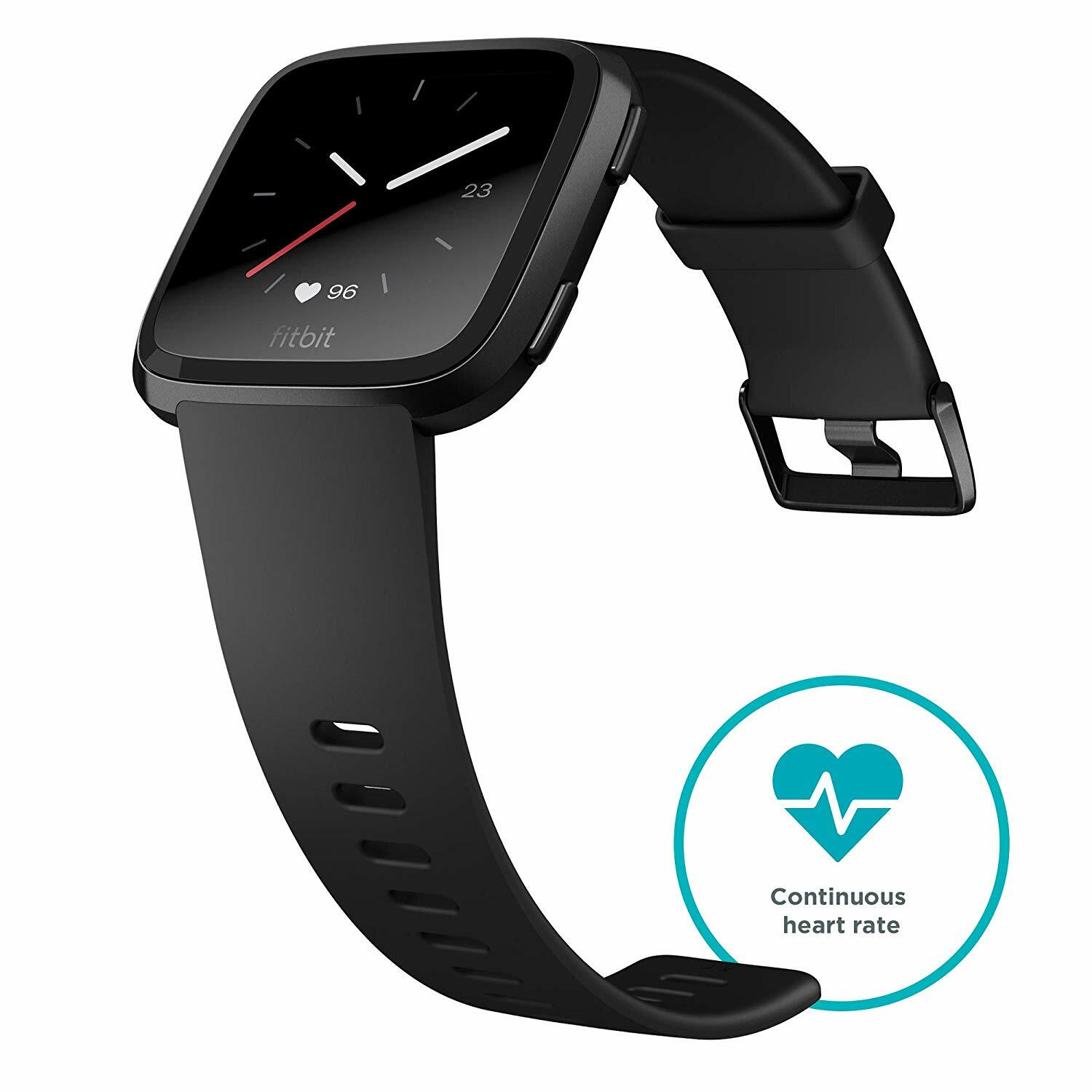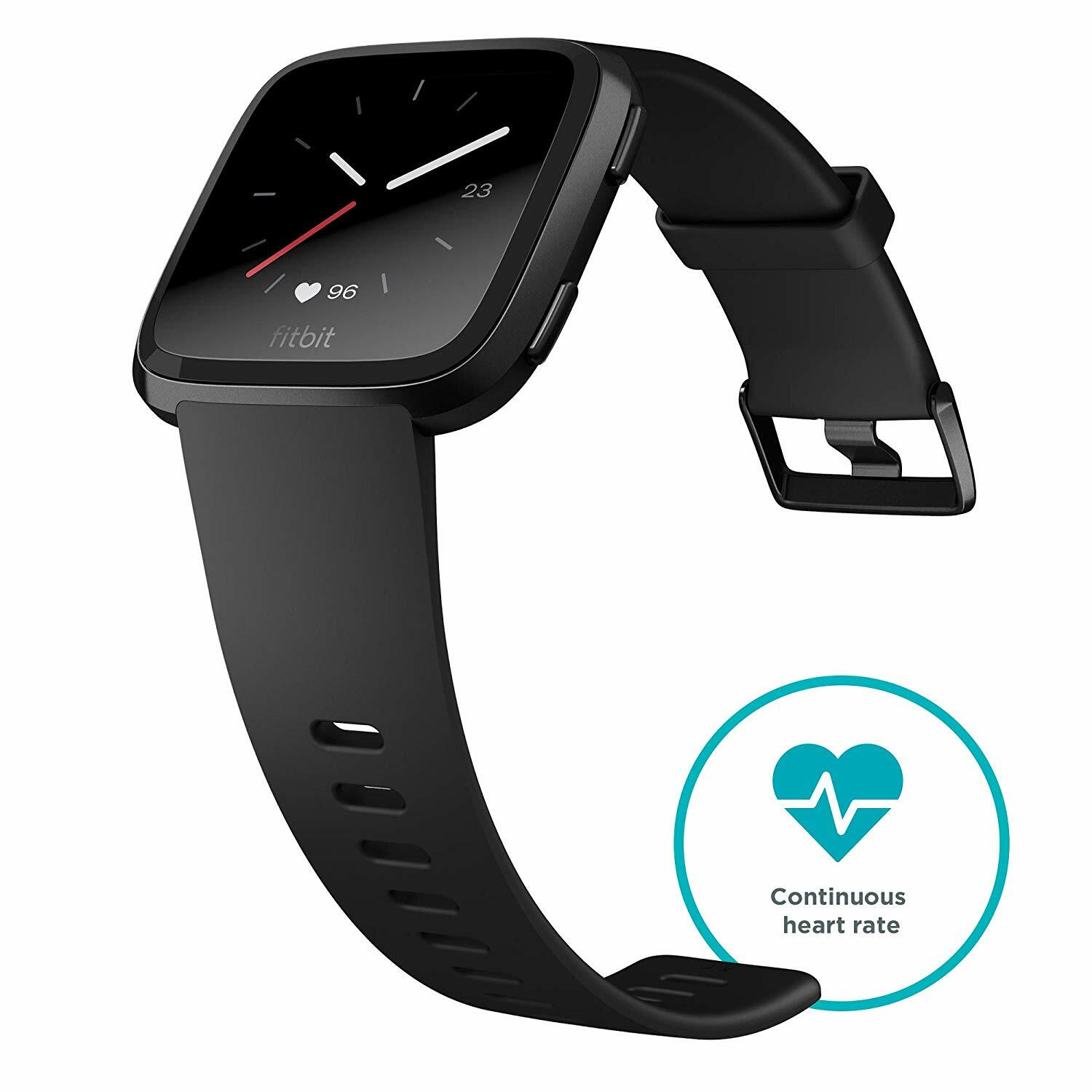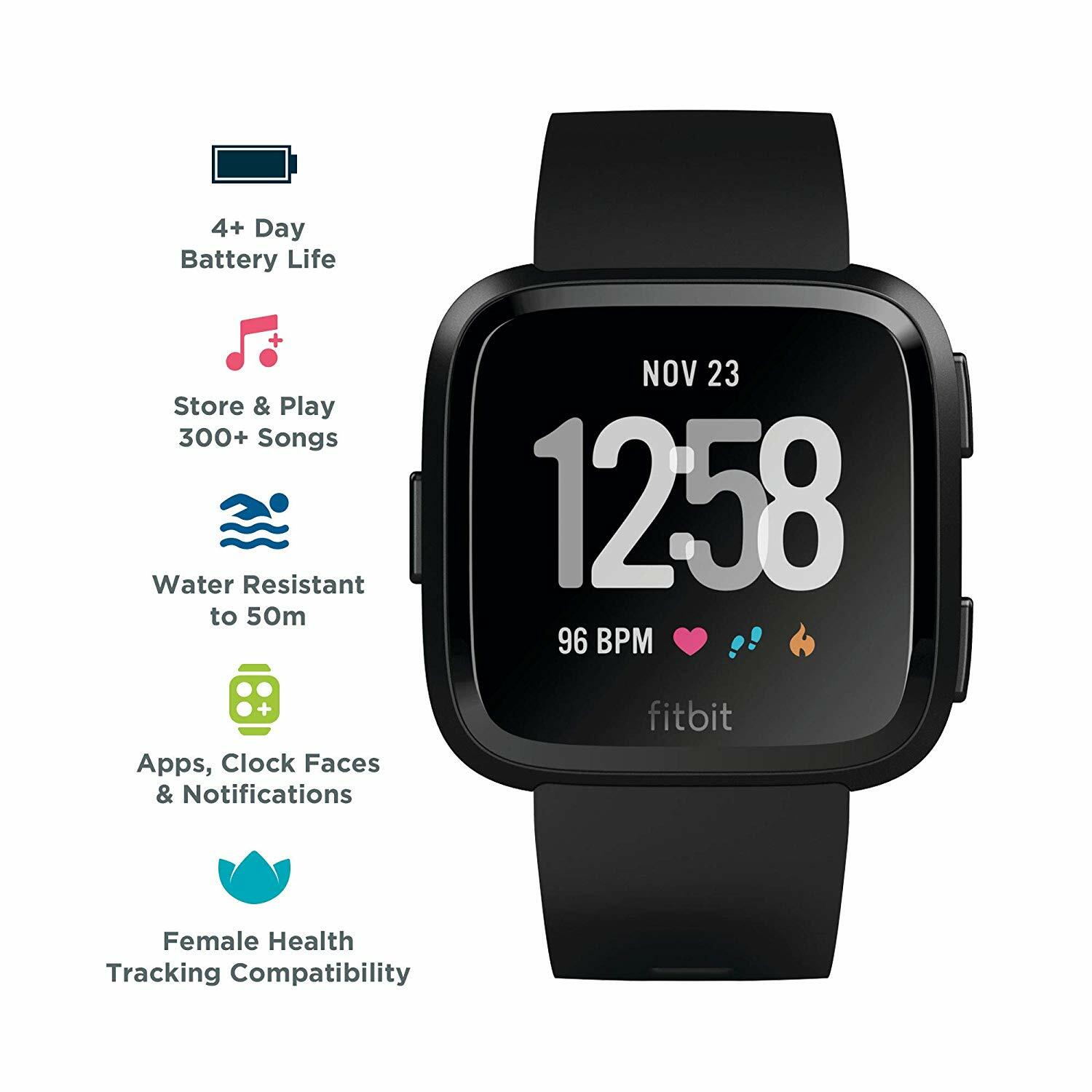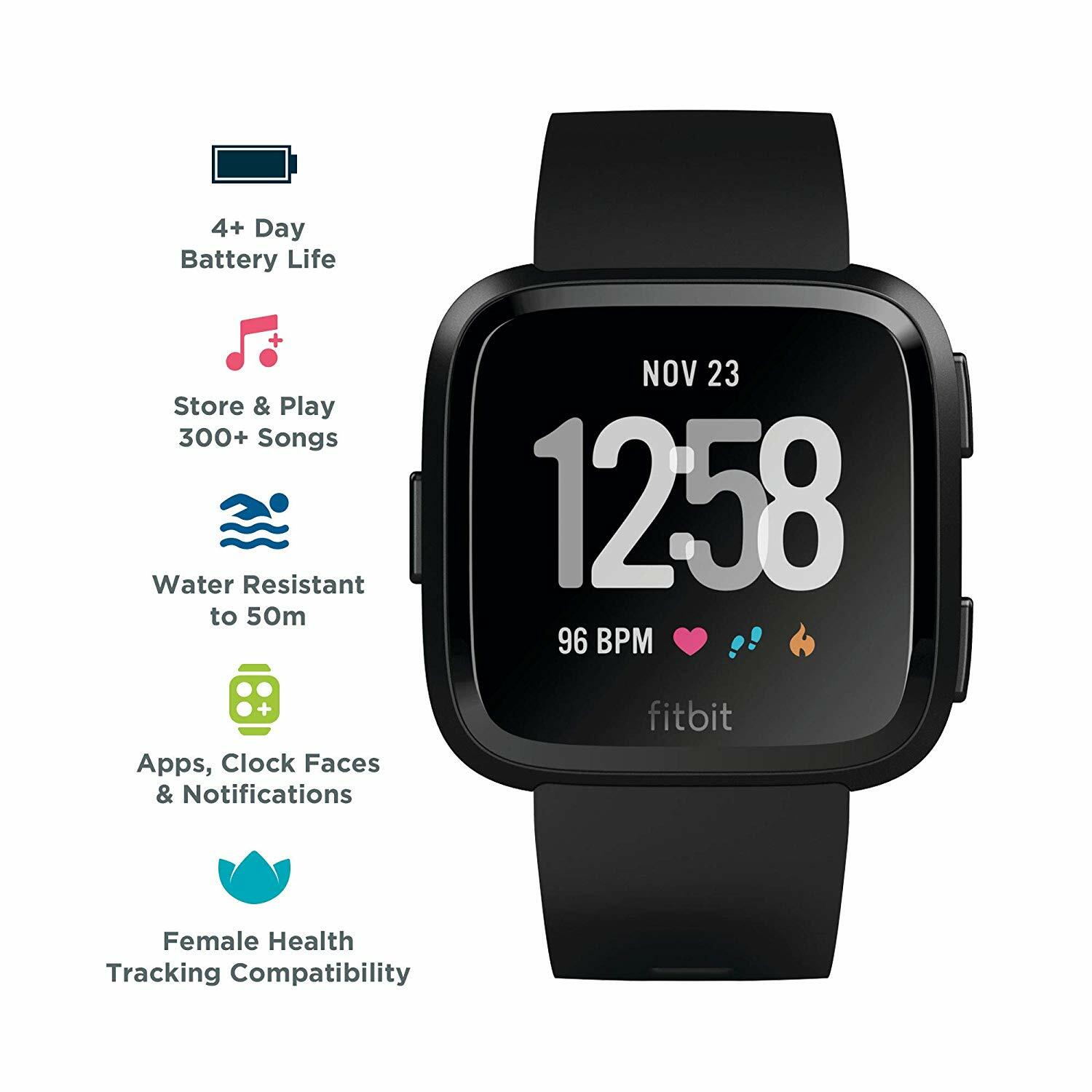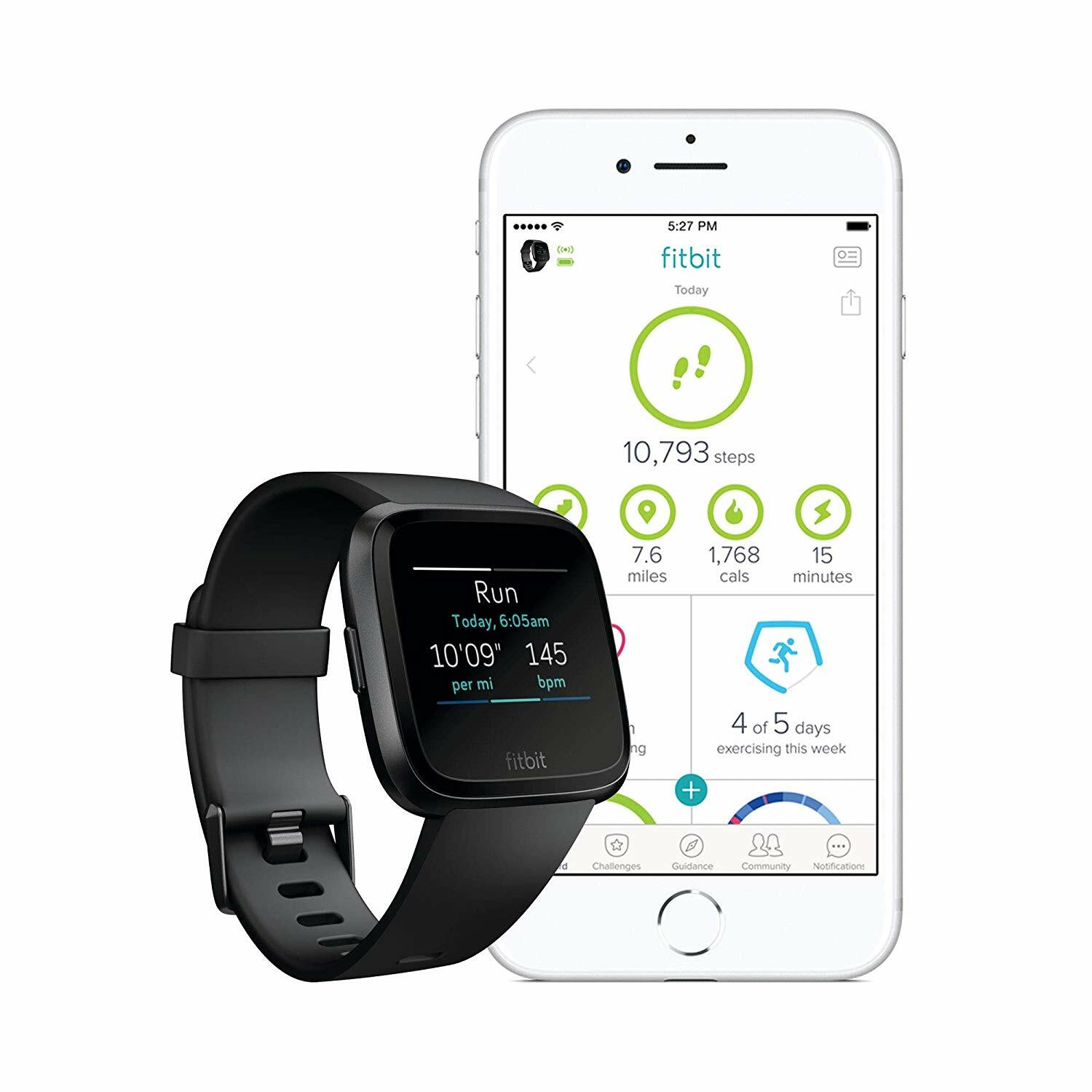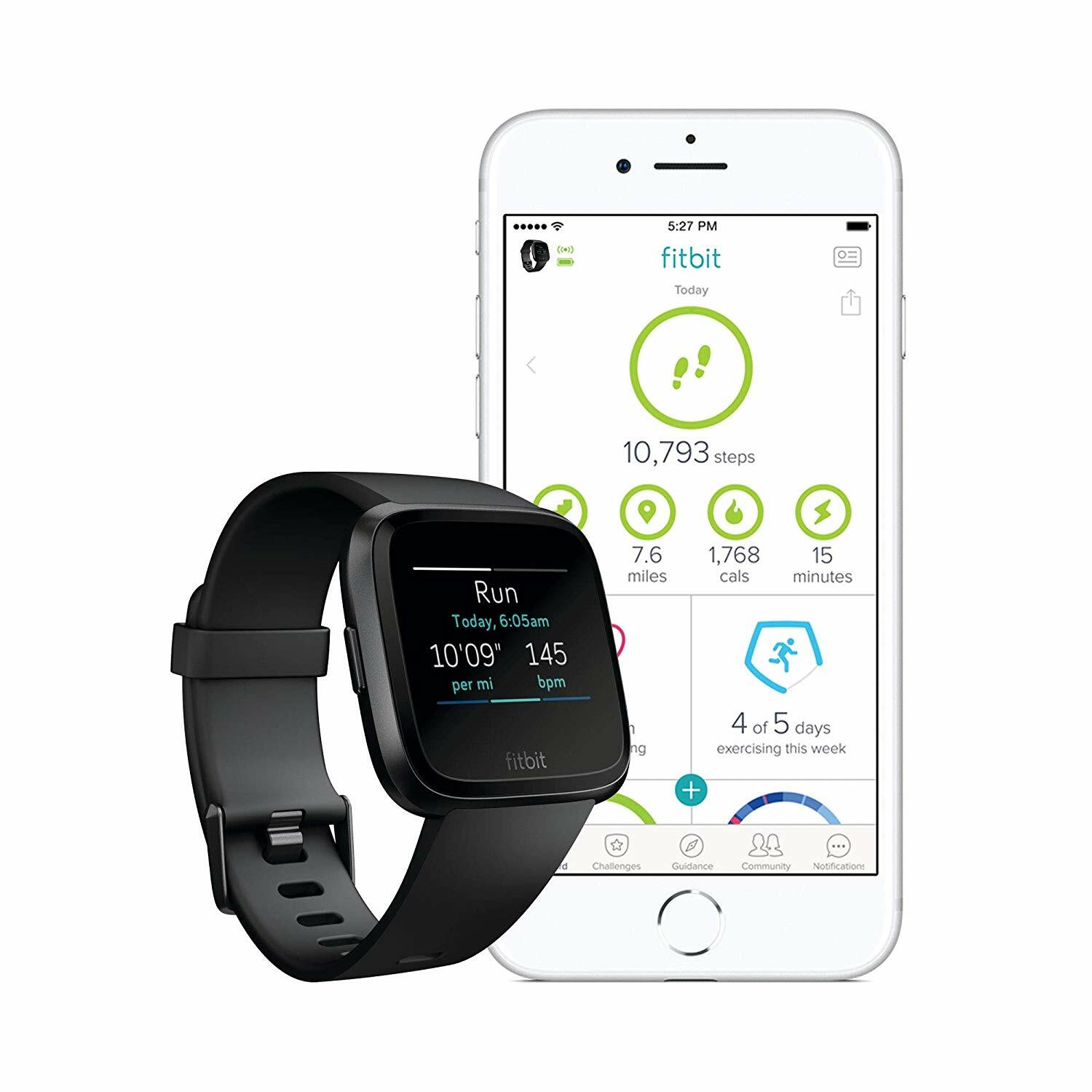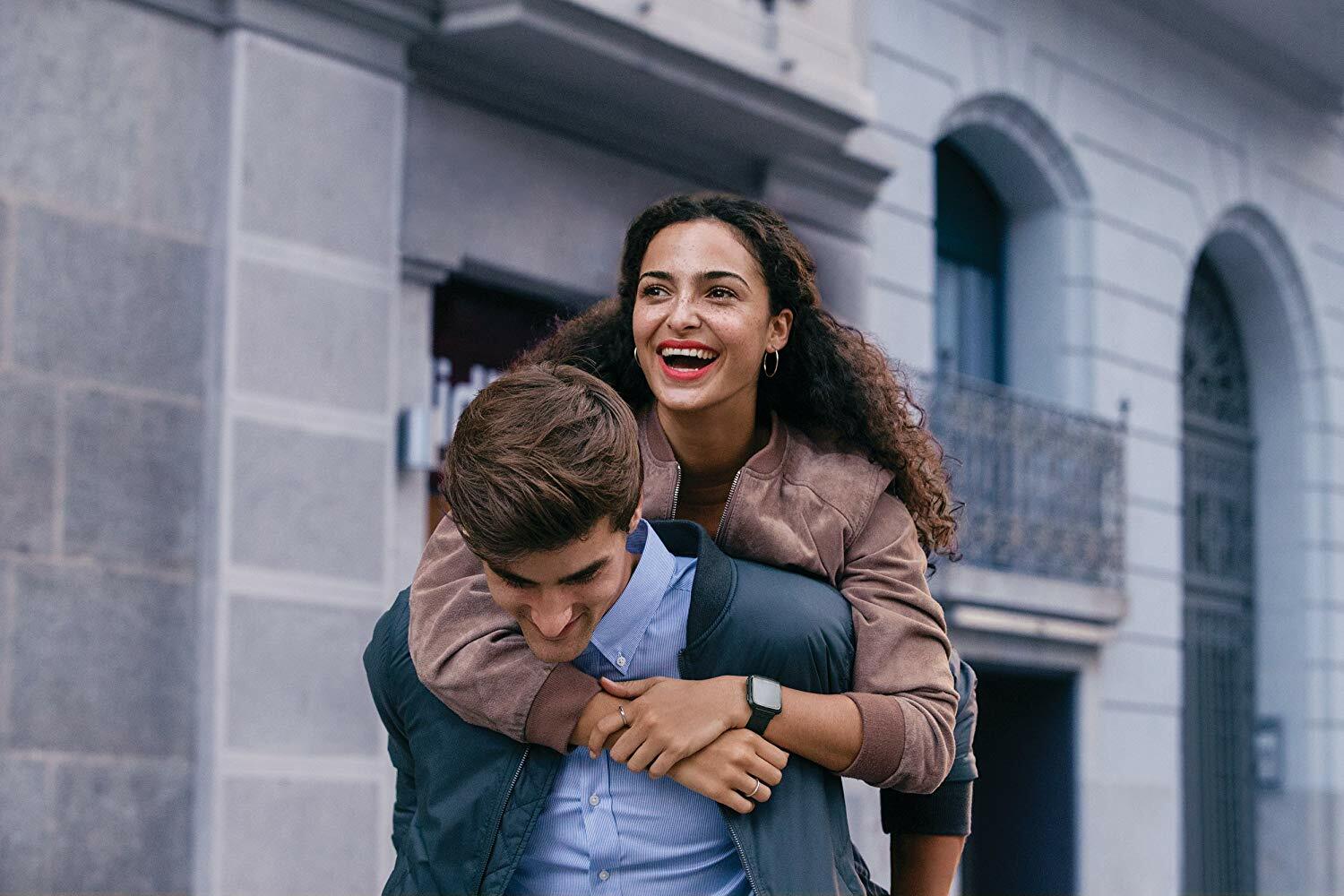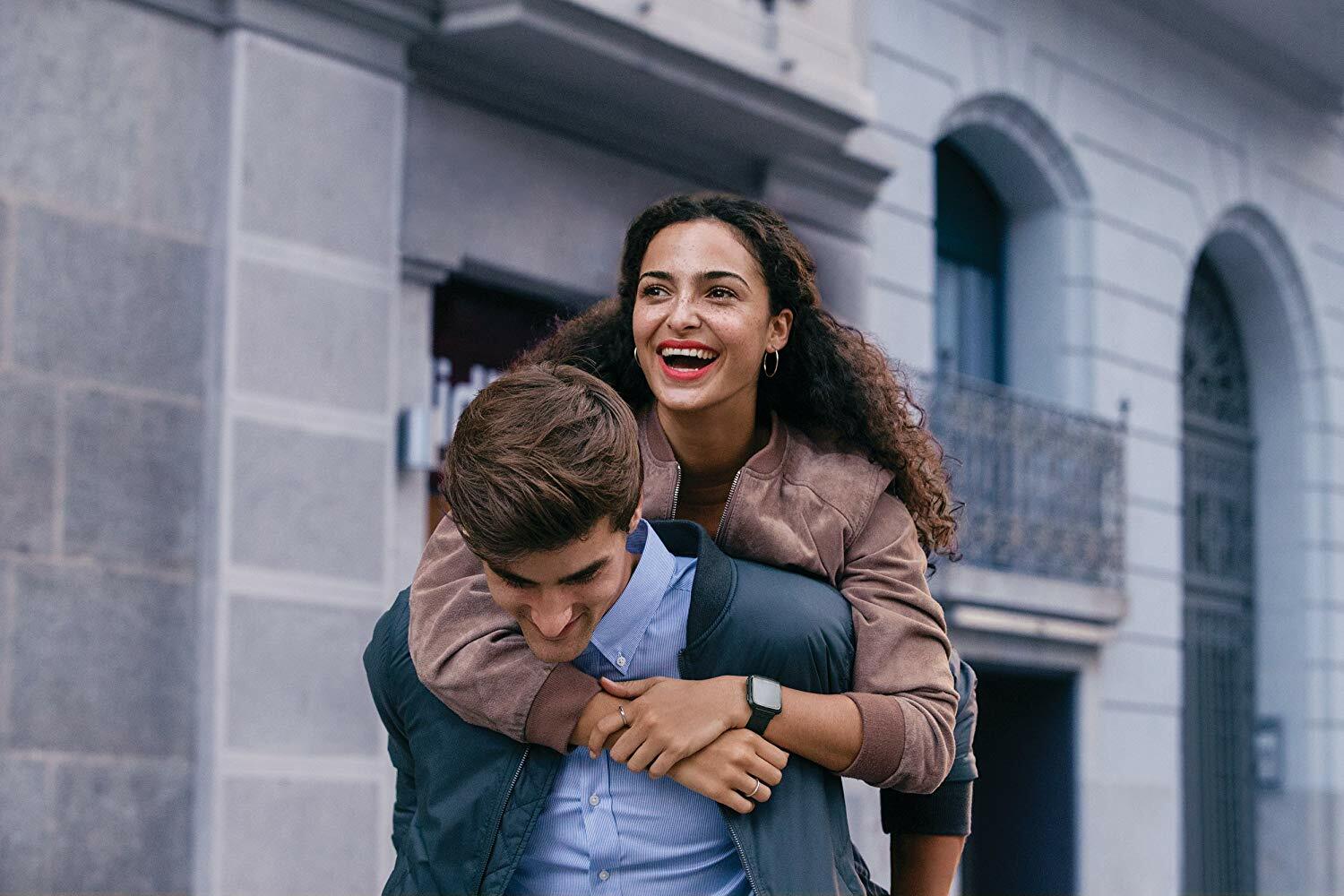 Product Details
FitBit Versa Activity Band Tracker GPS Heart Rate Monitor Smartwatch 
► Reach your activity goals: tracks steps, distance, floors & active minutes 

► 

Pure Pulse 24/7 heart rate to better track calorie burn 

► 

Tracks light, deep and REM sleep stages 

► 

Connected GPS via your phone, for real time run stats 

► 

Smart experiences including Strava, Uber, Fitbit Pay and music 

► 

Get motivated with step challenges, adventures and on-screen workouts 

► 

Interchangeable straps to suit your style 

► 

Monitor your health with a heart rate monitor and record workouts 

► 

Connect to a smartphone to use the GPS to show pace and distance 

► 

Stay charged with long battery life 

► 

Reply to texts without touching your smartphone 
Monitor your health 
Take your health to the next step with the FitbitVersa. With theVersayou can easily monitor your health and fitness, so head on out for your morning swim, evening jog or daily gym session and get the personalised guidance you need to motivate you. There are over 15 exercise modes so you'll always be able to find the right one for you. 
Featuring a PurePulse heart rate, you can track your calorie burn, see your resting heart rate trends and even discover your cardio fitness level. This means you have access to a whole range of information you wouldn't have before and exercise the best way for you. Just grab your running shoes and get going. You can also log your menstrual cycle and keep track of related symptoms ? perfect for keeping tabs on an irregular period. 
Connect to a smartphone 
View where you've been, where you want to go, and how far you went when connected to your smartphone. You can use your phones GPS to keep track of your location and view all your statistics within a few taps. This means you can challenge your friends and prove to them you did manage that 3 mile jog round your local park. 
Stay charged 
You deserve a battery that will last and the Fitbit Versa is ideal. Lasting for four or more days, you can get through most of the week without a single recharge. Simply strap on and begin your day without needing to charge it every night. 
Reply to texts 
Keep in contact without even using your phone. Simply reply to texts through your FitbitVersamaking it easy for those times you're in the gym. As long as your phone is within easy reach and connected to Bluetooth, you can send that a message to your loved one and let them know when you'll be home, directly from your Versa. 
You can also store over 300 songs on your smartwatch making your intense workout sessions that little bit more bearable.
We accept payment by any of the following method: Paypal

We offer FREE shipping on all orders to Mainland UK! Your order will be dispatched within 1 working day of receiving payment (Monday-Friday) and you should expect to receive it one or two days after dispatch (for orders sent RM 1st Class). In the very unlikely event that your item is lost or damaged during post, then WE are responsible and will issue either a full refund or replacement.

If you are not happy with your item, then you are entitled to a full refund (including the original postage cost) if it is returned within 60 days. If you have simply changed your mind, then you have to cover return shipping costs (we suggest using a trackable method). However; if the item is damaged faulty or in any way not as described, then you will not be responsible for the return postage.

We are a UK based company who ship globally.